Home Page of Dennis J. Darland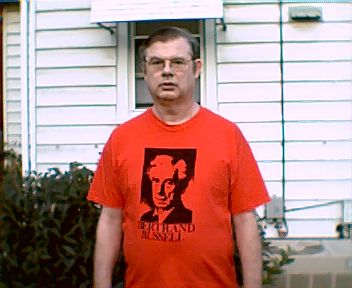 Email: Mail To: pal at dennisdarland dot com
Philosopher at Large
Programmer At Large
Physicist At Large (Not Really - though I have a B.A. and know some)
Psychologist At Large (Not Really - though I have read a lot - especially on the philosophy of psychology)
Philanthropist At Large(Well, I give more (%) than the average in the top in 20% income.
Also more (%) than the bottom 20% in income (About where I fall) - a stronger statement.)
Prosopagnosic at Large
Actually I just have a very hard time learning names & faces - I can learn them with enough time.
Also, there was one is season 6 episode 6 of rizzoli & isles.
My Website Revision Plan
Comments welcome
I am working to improve my web site. If something is not working properly, probably I just have not got to it yet. Try again in a few days. If you wish, report it at the e-mail address above.

Pertaining to Dennis J. Darland
Bertrand Russell Society (BRS) Links
(I am currently Vice President/Electronic Projects and was Treasurer for 27 years)

Mainly Collections of links I find handy
visitors since April 30, 2007
Dennis J. Darland, pal at dennisdarland dot com