Dennis J. Darland's Response to Stich on Folk Psychology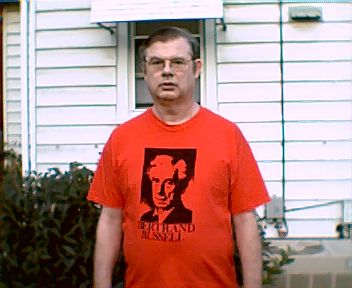 Email: Mail To: pal at dennisdarland dot com
Philosopher At Large
Comments Welcome
For other things I"m doing see my home page.

My Philosophical Responses to Stich in Prolog
Concerning: Stich, Stephen - From Folk Psychology to Cognitive Science: The Case Against Belief [1983] (re-read 5/2/2014 to page 29 of 246 pages)
I am re-reading with the intent of writing prolog code to illustrate how each example would be handled by my philosophy.


NOTES on programming examples for folk psychology:


5/21/2014 Worked on Life program - there are problems yet with my ideas - cannot work it out yet.
5/19/2014 Converted old prolog philosophy programs to Life.
They at least load OK - didn't test yet.

5/13/2014 I have gotten Life similar to prolog (wild_life) working under Linux.
I have more testing to do but it seems to be working OK.
I may use it instead of prolog.

5/4/2014 Started working on port of Life language (wild_life - similar to prolog) to SUSE Linux 13.1
5/3/2014 Gave Up on Ruby program
5/2/2014 Started trying to write Ruby program to control SwiProlog program to manage testing of folk psychology examples.
I'm just getting the environment for this set up.